Rails Hackathon 2022 Winners
We had 84 teams and 25 submitted entries in 2022, our inaugural year! We consider that a smashing success for our very first time and hope you all enjoyed it. There were some wonderful entries this year. Great work and a huge thank you to everyone who participated!
Here's a look at the top entries for 2022.
Judges' Favorite
Typefighters by Team Rubades won this year's Judge's Favorite award. It's a realtime game where you try and type sentences faster than your opponent. They used lots of Hotwire features to run animations and broadcast the game state in realtime. It is a really fun entry.
Best Solo / Community Favorite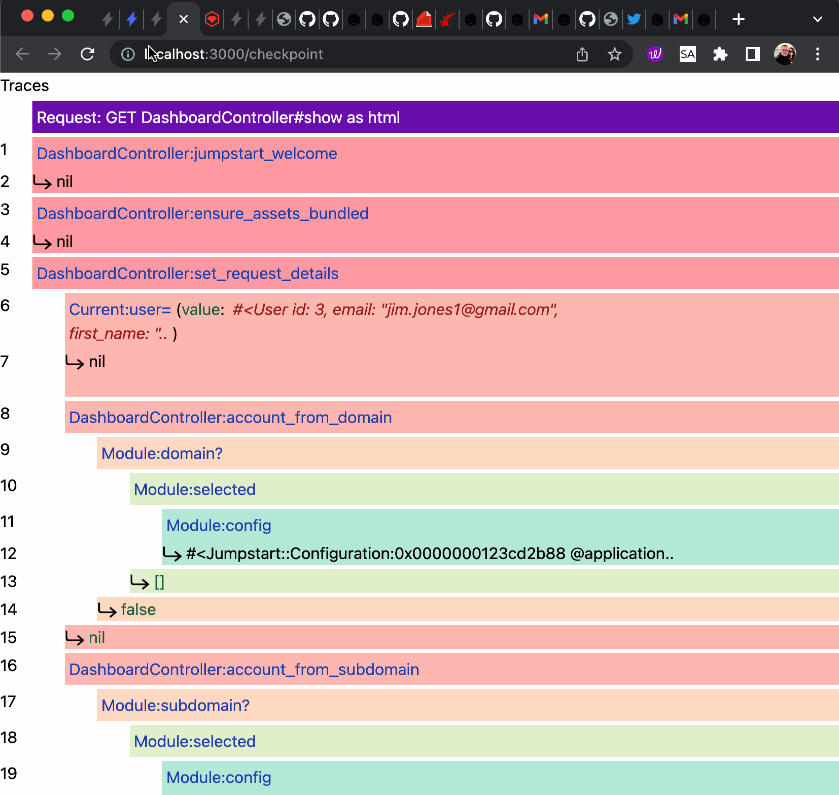 Checkpoint Rails won both the Best Solo and Community Favorite awards. It's an excellent project aiming to help Rails developers debug what happens during a request. It uses TracePoint and Rails's Instrumentation to display a graph of method calls during a Rails request. And it was all built by Jim Jones on his own over 48 hours!
Most Phlex-ible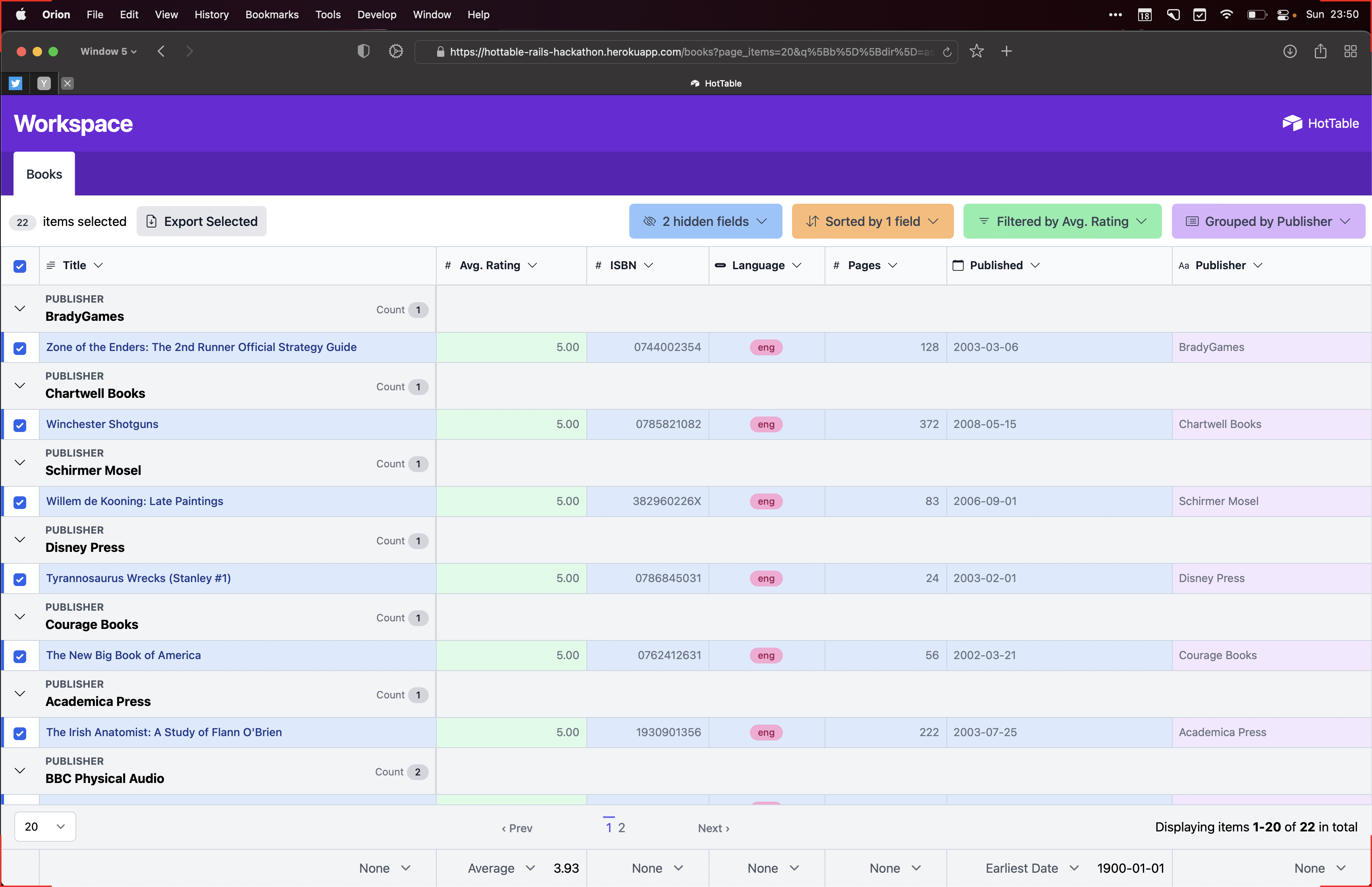 Hot Table won the Most Phlex-ible award. Their team implemented a full-featured Airtable clone with Hotwire and used Phlex components in a weekend. It was the most complete and polished entry of the whole Hackathon. Tremendous work!
Kent Believe He Finished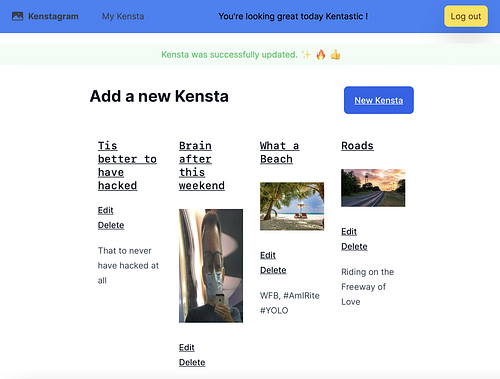 Always a jokester, our beloved Kent submitted Kentstagram so we thought we'd come up with a Kentatstic award for him: the Kent Believe He Finished award. 😜
Other Entries
There were so many other great entries submitted this year that it was hard to pick the winners! Check out the leaderboard to see all the entries and what the community voted for the most.